Teenage years is the most beautiful yet struggling phase in one's life. Laughter and tears, sweetness and bitterness are all mixed together throughout the journey of our exploration of the world and one's inner self.
No matter how different or challenging the teens years are, one thing is in common: our growth. A girl can grow into an independent woman defeating her shortcomings and winning true love; a boy can become a man at the victory of his own fear and trouble.
What is YOUR story that you just cannot resist telling us? Join our teen fiction writing contest —
Tonight, We Are Young!
Use your imagination to weave the most unforgettable and amazing story of teenage life and win the prizes!
Themes & Prizes
A NOBODY MEETS THE POPULAR
What would happen when the most popular quarterback in the school who is dating the head cheerleader is secretly in love with that quiet nerd no one pays attention to?
What would happen when the destiny of someone from an ordinary family is entangled with the spoiled kid whose family has been the sponsor for the school for generations?
When a nobody meets the popular, what heartstring-touching journey will they embark? How will they get along? In what way will they challenge each other's values? Will they end up together despite all the differences between them?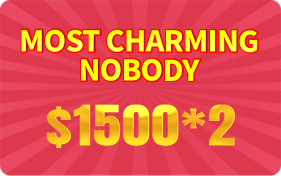 How to participate:

Only books with the tag

Nobody

are eligible to be nominated for these two prizes.
The couple in your story has to be a pair of a nobody plus a popular person.
Enemies Turned Lovers
Do you think it's possible for that stone-faced captain to fall in love with the rebellious newbie in the team who makes sure to challenge his order every time? Yes, of course!
Do you think it's possible for the boy who lost his family and since hates the whole world to fall for the girl whose family is responsible for his misfortune? Yes, of course!
How do your enemies become lovers and defeat whatever problems their fate has offered them and share the sweet love that everyone envies?
How to participate:

Only books with the tag

Enemies

are eligible to be nominated for these two prizes.
Your plot must include the main characters becoming lovers from being enemies.
Entangled with the Bully
The most popular person in school may not be the top top A student, but the cold and arrogant ones who are fond of bullying others.
What would happen if a popular arrogant bully meets the shy girl who always ignores him? How would the bully, who doesn't know how to love, get the girl's attention? What changes would the bully make after meeting his love of life?
How to participate:

Only books with the tag

Bully

are eligible to be nominated for these two prizes.
One of the main characters in your novel must be the bully.
Tame the Playboy
Is it possible for the well-behaved girl to fall for the attractive playboy whose lifestyle she doesn't approve? Would she care to try getting the playboy's love and winning his heart?
What would happen if a bad girl plans to take her revenge and conquer the playboy?
Don't forget that your playboy might have his deeply hidden weakness like everyone else and a caring side. He just doesn't fall for someone easily, but once he does, his love can make everyone jealous.
How to participate:

Only books with the tag

Playboy

are eligible to be nominated for these two prizes.
Playboy: The untamable boy can only be tamed by "his girl".
Others
You might find yourself wanting to tell a story that doesn't fit in any themes we've listed above. Don't worry! We know that there are infinite possibilities in your creative minds for the best story of youth love.
What kind of daring adventure would the main characters experience with their beloved ones? What would happen if the main character meets mysterious creatures in or around the campus, such as werewolves and vampires?
Stories with a touch of fantasy, suspense, paranormal or even Sci-Fi are all welcome!
How to participate:

Just tag your book

Teens

and you would be eligible to be nominated for these FIVE prizes!
For ALL stories that doesn't fall into our four themes above!
*Hebe is the goddess of youth or the prime of life in ancient Greek Mythology.
Create New Story
Looking for the right one be the most fun part of our teenage years. Exploring inward can be just as fascinating and even more confusing and struggling for our LGBTQ community.
Figuring out one's sexuality and coming out to the people who are closest to us can be challenging and intimidating. While tears can be shed, hearts can be broken, the reassuring and accepting hug is what makes all the brave confession worthwhile and the whole story beautiful and touching.
Feel free to fit your LGBTQ settings into any of our themes.
Tips
A captivating story always needs loads of drama and a variety of different characters. Here are some elements you can borrow to make your story more dramatic and eventful.
Story and Plots
Frame-up
Coming out
Proving haters wrong
Betrayal
Jealousy
Losing memories
Misunderstanding
Emotional constipation
Cheat ability
Characters and Relationship
Bad boy/Bad girl
Gangster
Fake b*tch
Simp
Sports
Young master
Genius
Gossip girls
Love triangle
Transfer student
Best friends to lovers
...
Featured Books
Contest Rules
1、 Only stories with main characters of the age between 14 to 20 are allowed to enter this contest.
2、 Books already signed before the beginning of the contest are not allowed to enter this contest.
3、 Books already entered any other contests on our site are not allowed to enter this contest.
4、 There is no limitation on the length of the book entering this contest.
5、Only books with a view of more than 10k by the end of the month after the contest is finished (as in, by Oct.10, 2021) are eligible to be nominated for prizes.
6、The erotic content in a book cannot exceed 10%.
7、 Poems, Fanfic or non-fiction are NOT eligible to be nominated for prizes.
8、 Only books written in English are qualified to enter this contest.
Q & A
I don't want to write a romantic story. Can I still join the contest?

Interaction between characters is one of the essential parts that makes a story fun and enjoyable. We only advise our writers to include romantic relationship in their stories because it is an effective way to make the story dramatic and captivating. Therefore, feel free to write a story that doesn't focus on romance if you have other plans.

If I write a playboy who is also a bully, is it possible for me to choose two themes and win two prizes?

You can add multiple tags to your work to enter more than one themes. However, one book is only eligible for winning one prize.

What if I want to include the story after the main characters' teenagehood in my book? Is my books still eligible for the contest?

As long as you make sure the major part of the whole story happens during the main characters' teenage years, your book is considered eligible.
If you have any question, please contact us at contact@goodnovel.com
© GoodNovel reserves the right of final interpretation.